A New Landmark in Exquisite Batanes
A New Landmark in Exquisite Batanes
A New Landmark in Exquisite Batanes
A New Landmark in Exquisite Batanes
A New Landmark in Exquisite Batanes
ABOUT US
The opening of AMBOY HOMETEL is a testament to the thriving business atmosphere of Batanes! Modern in terms of its style and architectural structure, it captures the well blended majesty of a Victorian Era setting. Its enticing environment makes the place a rejuvenating cluster of homey ambiance. Hometel because it speaks of a hotel service in a home setting.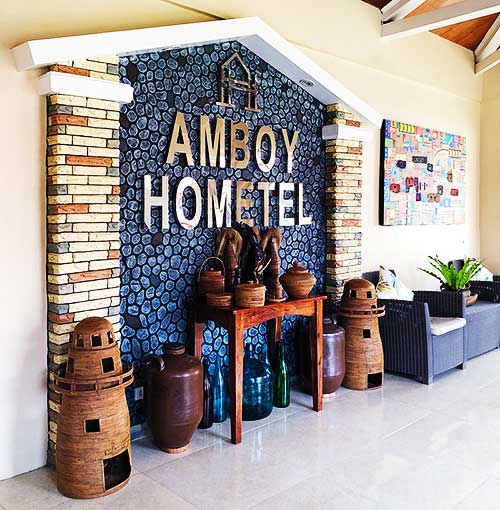 EXPLORE OUR OFFERINGS
Our latest Accommodations
BATANES – Paradise of the North!
The flourishing tourism industry buoyed the idea of the mushrooming of modern hometels, inns, lodges and other houses that offer true-blooded Ivatan hospitality.
OUR ROOMS
The Hometel boast of 27 rooms uniquely designed and can accommodate a maximum of 72 (74) persons. Each room is equipped with basic amenities such as air-conditioning unit, private bathrooms with hot and cold shower, orbit fan and a CIGNAL Cable TV.